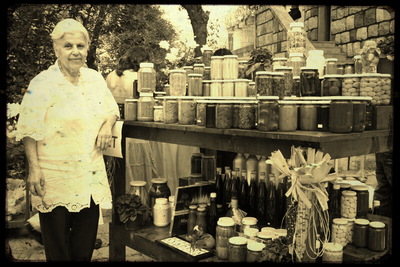 For ages, throughout the Mediterranean, residents have upheld a tradition of nibbling little bites of food in the afternoon, at cocktail time, or as a prelude to the evening meal. Over the years, this tradition was embraced by many countries outside the Mediterranean region and is alive today more than ever before. It may be as simple as a dish of marinated olives or as elaborate as pickled vegetables of all kinds.
Ayadina was born as a small home-based business for Lebanese Mouneh which Mrs. Amale Harb started in her Home in Ajaltoun. It has been growing steadily ever since.
From our modest beginning, we have provided homemade jams, pickles, and different preserves to our clients.
Ayadina is a family venture and this ensures a clean, fresh and diversified product line.
At Ayadina we take pride in upholding our Mediterranean traditions with our range of Homemade Pickles and Jams produced since 1996 using our family recipes.